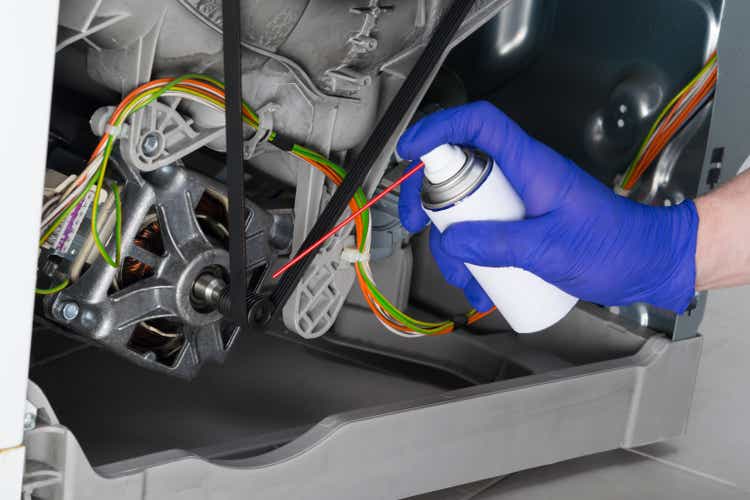 WD-40 Company (NASDAQ:WDFC) just announced poor Q3 earnings and the stock is trading down over 10% today. Is it now a bargain?
My analysis below indicates the answer is a solid no. I think investors should still stay away from WD-40, as it is still trading at too rich a valuation.
Intro to WD-40
WD-40 is home to the iconic WD-40 Multi-use product; a lubricant, rust protector, cleaner, degreaser, you name it. For the first 40 years, WD-40 Company sold only 1 product. Then beginning in the 1990s, the company branched out and began acquiring additional brands and products such as the 3-in-1 all-purpose lubricant, the Solvol heavy-duty hand cleaner, and the Spot-Shot carpet cleaner.
WD-40 Is A Fantastic Business
From the financial statements, we can see WD-40 is a fantastic business. Revenues have grown at a 6.1% CAGR since 1985, although growth has been slower in recent years, coming in at only 3.8% CAGR for the past decade. Gross margin averages 54% and is very stable (Figure 1).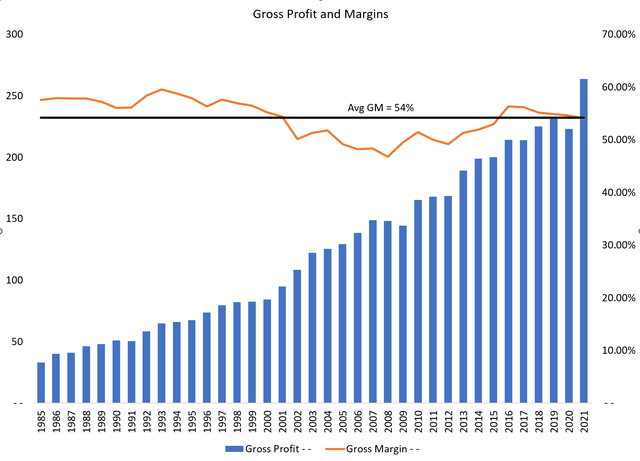 Operating profits and margins are also fantastic, with average operating margins of 21.5%, even during recessions and pandemics, WD-40 has not missed a beat (Figure 2).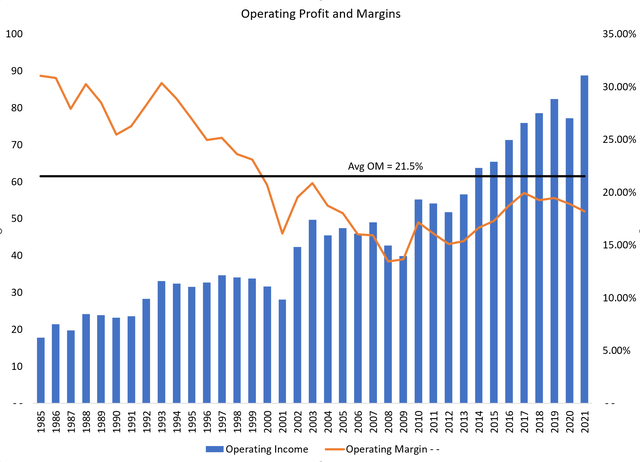 This has led to exceptional ROE and EPS performance, with EPS compounding at a 6% CAGR since 1985 (Figure 3).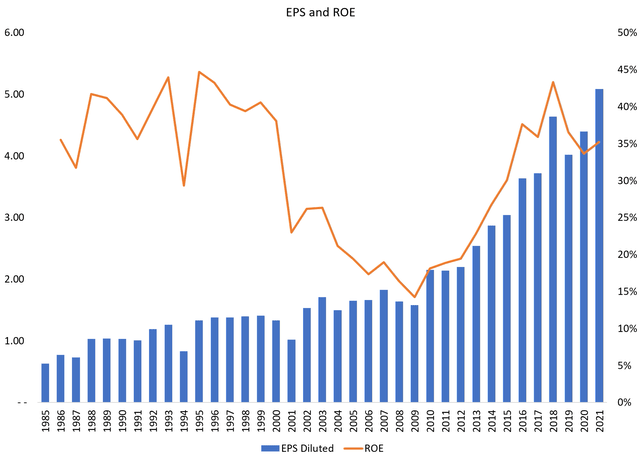 What's Not To Like? The Valuation
We've established that WD-40 is a fantastic little business that consistently generates profits no matter the environment. So what's the issue?
The issue is that the fantastic business is more than priced in, with the stock trading at a 46x trailing P/E, more than twice the sector average of 19x. WD-40 trades at 14x P/B, meaning even if it generates an ROE of 35% like in 2021, your investment dollar is only earning $0.025, even worse than 1-year treasury bonds earning over 3%! (Figure 4)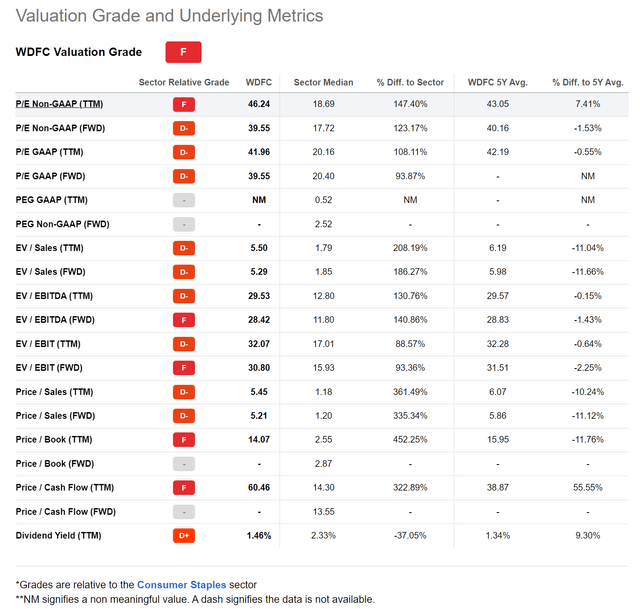 WD-40 is a classic case of a fantastic business trading at a not-so-fantastic price.
Latest Quarterly Highlights Concerns
WD-40 just released its Q3/22 earnings yesterday, and the results highlight the fact that the company is priced to perfection.
Sales fell 9% YoY to $124 million and EPS was $1.07, missing consensus estimates by $0.20. Most importantly, gross margins contracted 540 bps YoY to 47.7%. If this persists, this will be the lowest gross margin since the Great Financial Crisis in 2008 when gross margin was 46.8%. The main issue was soaring inflation in input costs, a common theme that we believe will hit all companies in 2022.
We have no doubt the company strategically raises prices and eventually the business will recover to the average gross margin level of 54%. However, the stock reaction just shows how little valuation support there is at 14x P/B and 46x P/E.
Conclusion
While WD-40 is a fantastic business that delivers profits through all market environments, investors have bid up the shares to ridiculous valuation levels that are prone to the slightest hiccup, like this latest Q3/22 earnings. Although shares are down over 10%, we think they are still grossly overvalued and would recommend investors stay away.